Besco Electrical's EV charging stations for fleet and commercial clients are designed to exceed expectations by providing fast charging, user-friendly interfaces, reliability, and excellent customer service.
37 Years Experience
Besco has provided and managed high quality electrical installations for a number of customers throughout the Southeast Region.
OSHA 10 & 30
Our Safety Record Program gives you peace of mind knowing that your project is being handled by a company that prioritizes safety above all else.
Full 4 Years
Apprenticeship Program w/
CETI.
Be confident that any work performed by our professionals meets the highest safety and quality standards.
Besco Electrical's fleet EV charging solutions provide cost-effective, reliable and efficient charging for all types of electric vehicles. We offer flexibility and scalability, easy installation and maintenance, and can help reduce carbon emissions and improve air quality. With Besco Electrical's help, your business can take a step towards sustainable transportation.
Besco Electrical's commercial scale EV charging solutions provide a cost-effective way for your business to support the increasing number of electric vehicles on the road. We provide charging stations that are dependable and efficient charging, easy to install and maintain, and can meet your business' sustainability goals by lowering carbon emissions. Your business can stay ahead of the curve in the transition to electric transportation. 
Experience efficiency at its cleanest with our Commercial and Fleet EV charging solutions.
Our Vision
Besco Electrical envisions a future where fleet and commercial EV charging is seamlessly integrated, easily accessible, and widely adopted. We strive to lead the way in developing cutting-edge charging technology, while providing unparalleled customer service to promote the widespread adoption of electric vehicles.
Our Mission
At Besco Electrical, our mission is to provide cost-effective and sustainable fleet and commercial EV charging solutions to businesses. We strive to reduce our clients' carbon footprint and energy costs, while ensuring reliable and convenient charging for their employees and customers. Partner with us for a greener future.
Our Motto
Lead the charge for sustainable transportation with efficient and dependable commercial and fleet EV charging solutions.
Our EV charging stations for fleet and commercial clients are designed to exceed expectations. We consistently provide a seamless experience for both drivers and the companies that rely on our top-notch services.
Outstanding Customer Service
We understand that every fleet is different, and we work closely with our clients to understand their specific needs and provide tailored solutions. Whether it's providing support during installation or providing ongoing maintenance, we are always here to help.

Cost Effective
Besco's Fleet EV charging stations will help your business save money on fuel costs.
Sustainability
Our Fleet EV charging stations can help your businesses reduce its environmental impact by reducing emissions.
Increased Revenue
Our EV charging stations will help you attract more customers and boost revenue for your business.
Improve Brand Image
Having an EV charging station shows your customers that your company is environmentally conscious and forward-thinking.
Experience the future of EV charging today!
Don't miss out on the benefits of Besco Electrical's advanced EV charging stations customized for your fleet or commercial needs.
Solid Years of Experience in the Electrical Industry
OSHA 10 & 30 - Reliable Safety Record Program
Full 4-year Apprenticeship Program w/ CETI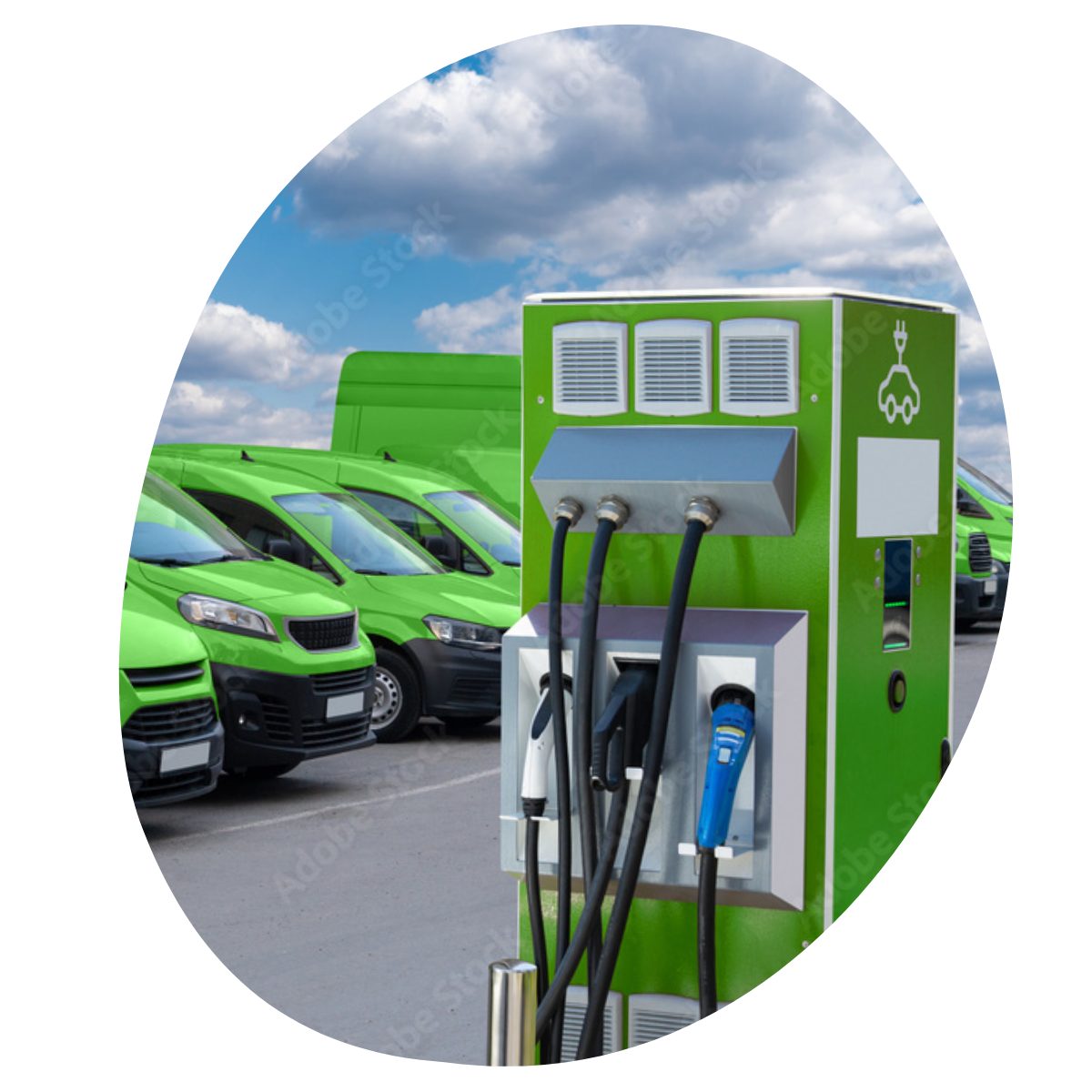 WALSH CONSTRUCTION CO.

TURNER

BALFOUR BEAUTY

JE DUNN CONSTRUCTION

EDISON FOARD
Ready to get your project scheduled?